On December 8th, PCSD hosted the Annual Skyward Florida User Group Conference.
Over 120 attendees registered for the event. We had representation from 22 Florida districts and 12 Skyward staff. The Skyward School Software company is headquartered in Stevens Point, Wisconsin, and their staff traveled in from locations all around the Northwest.
The User Group Conference is unique in that it is hosted by school districts so that there are no registration or membership fees incurred to participate. It allows school districts from across the state to connect and share ideas about best practices as well as a chance to provide feedback and suggestion directly to Skyward.
The day consisted of state specific breakout sessions, including demonstrations on new key features, as well as roundtable discussions for changes needed to the software.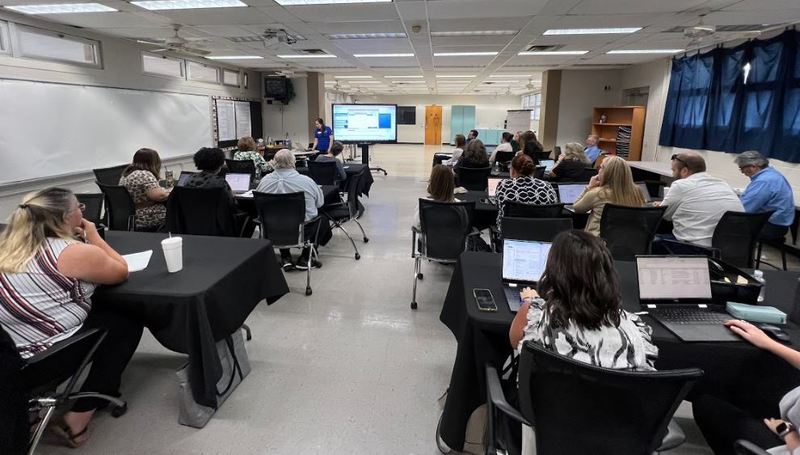 During lunch everyoneenjoyed several food truck options including- Gringo's Tacos, Mts. T's Mobile Kitchen, My Mom's BBQ, and Bone of My Bone BBQ.
There was lots of learning, laughing and peer to peer engagement had by all. The Staff at CLO District Annex was particularly amazing in ensuring all of our needs were met. We look forward to hosting the event again in the future.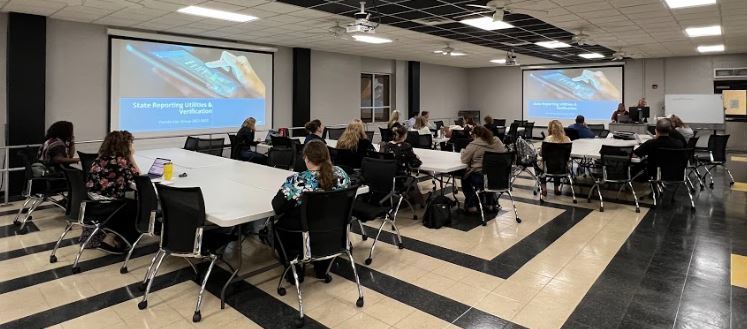 School Districts in Attendance:
ALACHUA
BRADFORD
CITRUS
ESCAMBIA
FLAGLER
GILCHRIST
GLADES
HEARTLAND EDUCATIONAL
CONSORTIUM (HEC)
HERNANDO
HIGHLANDS
LAFAYETTE
LEON
LEVY
MADISON
MARION
NEFEC
OKECHOBEE
ORANGE
PUTNAM
SEMINOLE
ST LUCIE
UNION
#ProudtobePCSD