Putnam School District hosts Florida Computer Science Festival
By Kirk Collier
Special to the Daily News
Elementary, middle and high school educators from throughout the state participated either in person or virtually via Zoom in the Florida Computer Science Festival held June 13-17 at the C.L. Overturf, Jr. District Center in Palatka.
Organized and structured like a conference, the event featured presentations from experts, keynote speakers and panels, and hands-on training focused on computer science, including robotics, engineering, drone technology and artificial intelligence programming.
Participants had learning opportunities with presenters from Lego Education, WOZ Education, the Microsoft TEALS program, Club for the Future, Code.org, Strawbees and other organizations. Teachers also received items used in STEM instruction like drones and Lego robotics kits.
"What has been in our boxes given to us has been impressive," said Amanda Russo, a teacher from Creekside High School in St. Johns County. "Just the Lego resources alone. These are tools I definitely could not explore myself without this conference, and to see how they can be adapted for use in my different classes is invaluable. I'm glad I decided to come to the festival."
The Northeast Florida Regional STEM2 Hub and Broward County Public Schools sponsored the festival. The Northeast Florida Regional STEM2 Hub is a Jacksonville-based non-profit organization committed to accelerating the growth of STEM education and careers.
"We are honored to bring this Computer Science Festival to life for so many teachers in Florida this year," said Kathy Schofield, executive director of STEM2 Hub. "This will help them ensure that their students have access to opportunities to be ready for the technology-intensive future."
As partners with STEM2 Hub, the Putnam County School District hosted the event.
"Several companies revealed the latest technology available for teachers to use in STEM education," said Dr. Melissa Coleman, executive director of Federal Programs and Acceleration Opportunities for Putnam County Schools.
Coleman also appreciated the teachers attending the festival during their summer vacation time so they can learn how to use new technology and methods in order to provide more opportunities for their students next year.
"It was so heartwarming to hear a teacher say she was so tired but so inspired," said Coleman.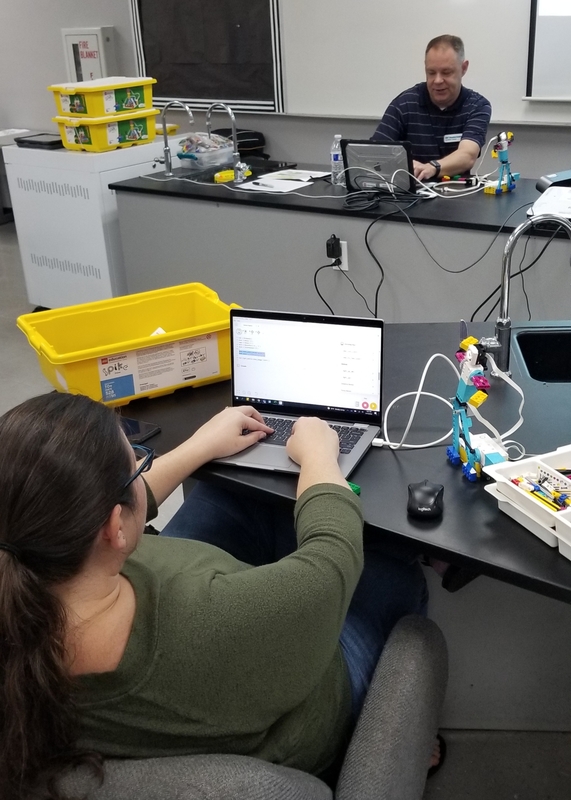 Amanda Russo, teacher at Creekside High School in St. Johns County, listens to Robert Lane, a Lego Education Academy certified trainer, as he instructs his virtual and in-person audience how to program a breakdancing robot to keep in rhythm with lights and beats during the Florida Computer Science Festival in Palatka.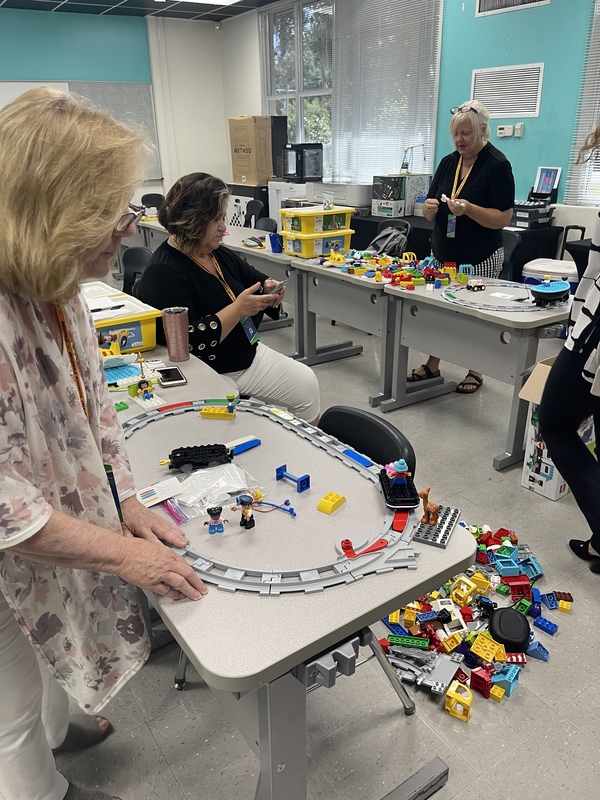 Teachers try out educational materials from Lego Education to see if they will meet their students' needs at the Florida Computer Science Festival in Palatka.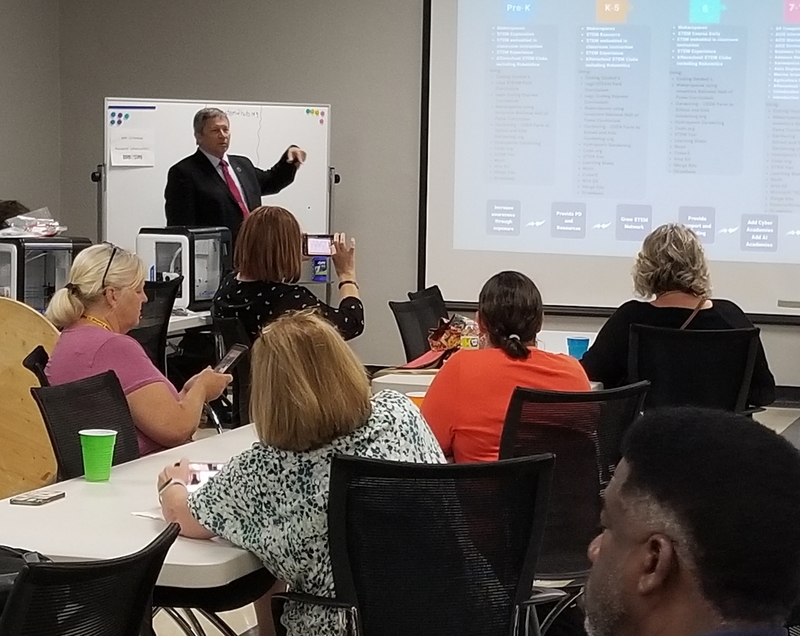 Dr. Rick Surrency, superintendent of Putnam County Schools, speaks to educators from several Florida counties during the Florida Computer Science Festival in Palatka.